Pyhä-Luosto
Pyhä-Luosto - The jewels of Lapland
The Pyhä-Luosto area is comprised of two fell resorts in the midst of Lapland, only 90 minutes from the Arctic Circle, featuring excellent facilities and well organised activity services. Together, Pyhä and Luosto, which are Finland's southernmost large fells, offer exciting all year round adventures. Pyhä-Luosto offers you the opportunity to enjoy a diverse range of quality ski slopes, cross-country ski trails, modern restaurant services and exciting adventure programmes.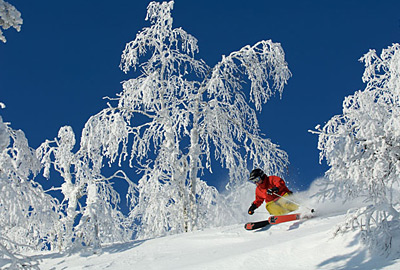 Pyhä-Luosto offers an exceptionally long ski season, from November till early May. Pyhä is famous for its excellent standard of services and safe, yet challenging slopes. The slopes at Luosto are most suitable for intermediate skiers. Skiing on well-maintained slopes is fun, whether your passion is downhill skiing, snowboarding or something else. Apart from skiing, the winter activities provided in Pyhä-Luosto include snow-mobile rides, reindeer and husky safaris in snowy woods, and snowshoe hikes in and around the unspoiled fells. These are just some of the enjoyable activities that are sure to make you forget about the routines of your daily life.
The summer adventure options include hiking in the Pyhä National Park, canoeing, fishing, cycling and mountain biking, and swimming. A number of versatile summertime events are arranged at Pyhä-Luosto, characterised by their unique atmosphere and content. The Aittakuru Amphitheatre and the "concert hall" built in Luosto offer an ambience that is difficult to find elsewhere.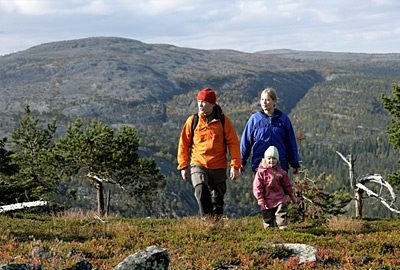 Pyhä Unplugged and Luosto Classic are among the best-known events.
The sparkle of amethysts and the search for your own precious lucky stone in Lampivaara amethyst mine, operated all year round, will add to your memorable holiday experience in Pyhä-Luosto. Whilst searching, you will hear the history of how amethysts were formed more than a billion years ago. After finding your own lucky amethyst, you can relax in the Amethyst spa.
At Pyhä-Luosto, there's always room for individual relaxation and genuine friendly, good standard services. You are warmly welcome!
Capacity information of Pyhä-Luosto Resort
Bed capacity circa 9 100 (Pyhä 5 100/ Luosto 4000)
commercial capacity circa 4 261(Pyhä 2 515 / Luosto 1746), 
circa 46,8 % total bed capacity
registered capacity circa 1 536 (Pyhä 894 / Luosto 642), 
circa 16,8 % total bed capacity
Restaurant seats circa. 4 868 (Pyhä 2 281 / Luosto 2 587)
Conference rooms (max. 300 persons, Pyhä 180 / Luosto 300)
17 ski slopes (Pyhä 10 / Luosto 7) 10 ski lifts (Pyhä 7 / Luosto 3)
Cross country skiing trails approx. 150 km (Pyhä 76 km / Luosto 74 km)
Illuminated trails 40 km (Pyhä 15 km / Luosto 25 km)
Summer trails n.150 km and most of trails in Pyhä-Luosto National Park
More information