Finavia Kittilä Airport
Offering a superb location in the centre of Finnish Lapland, Kittilä Airport (KTT) has invested heavily in its land- and airside infrastructure with one purpose in mind – to bring new carriers and increasing amounts of passengers into one of the most exhilarating tourist destinations in Europe.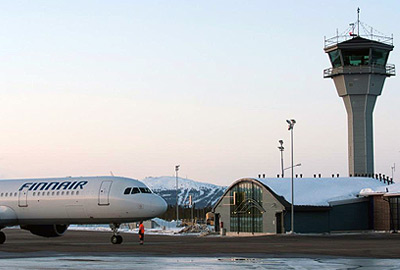 Finavia has invested with a sense of purpose into the airport and have made the land-side capabilities able to also handle with a high service commitment the Christmas peak season. Kittilä was the fastest growing airport in Finland in 2011. Kittilä is a high quality, efficient and secure airport, dedicated to serving its airline community and passengers with equal care. Airlines can expect fast ground handling services and associated services; thanks to the well thought-out, clean and highly useable terminal facilities, the service level for passengers is also just as impressive. The passenger flights consist of domestic and international scheduled passenger flights . In addition during the winter period, some 400 charter flights arrive in Kittilä. Ski resort Levi is located 15 minutes from the airport and Ylläs some 30 minutes. The catchment area of Kittilä offers some 50.000 overnight beds (hotels and apartments).